SEO/SEA online marketing agency
Keyworld Marketing from Marburg, Hesse, is an agency that specializes in online marketing. Our company offers professional consulting and services for SEO and SEA.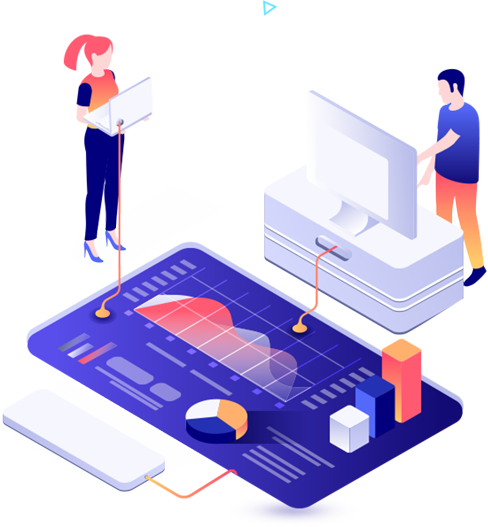 Our team consists of experienced experts who have mastered the latest SEO and SEA techniques and strategies. We help you achieve your goals by providing a customized solution.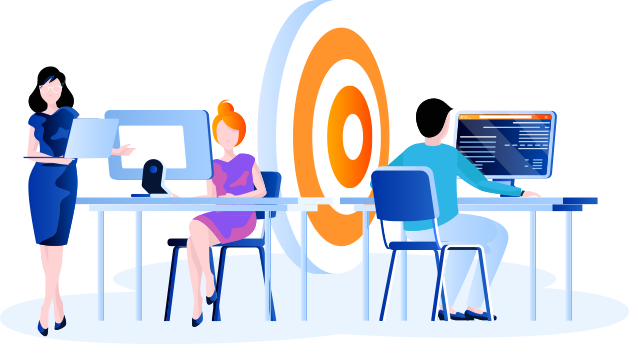 Raise your website to a new level. Get started with us now and expand your digital horizons.
Your roadmap to marketing success with Keyworld Marketing
At Keyworld Marketing, your business growth is just a click away. Start your journey with a simple first contact, sail through the creative phase of strategy development and enjoy success as our team brings your vision to life with precision and transparency.

Your journey to us begins with an inquiry – simply and efficiently via our contact form. We will get back to you promptly to understand your needs.

Gemeinsam entwickeln wir eine maßgeschneiderte Marketingstrategie, die Ihre Ziele in den Mittelpunkt stellt und Ihre Marke voranbringt.
Together, we develop a customized marketing strategy that focuses on your goals and promotes your brand.


Our team of experts puts the planned strategy into action, while you can see transparent progress and measure your success.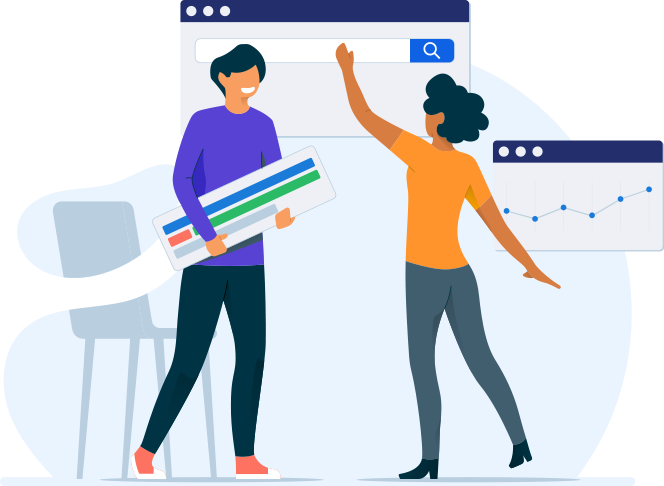 Digital excellence - our range of services
Optimize your online sales with professional marketplace management. Increase your visibility and sales on platforms such as Amazon.
Increase your web presence with targeted search engine optimization. Improve your ranking and gain more organic traffic.
Generate immediate traffic with customized SEA campaigns. Targeted advertising for fast and measurable results.
Reach your target group with creative social media strategies. Strengthen your brand and build a community.
Online reputation management:
Protect and improve your online reputation in a targeted manner. Respond professionally to feedback and build trust.
Create an impressive website with our design team. Modern, user-friendly websites for a strong online identity.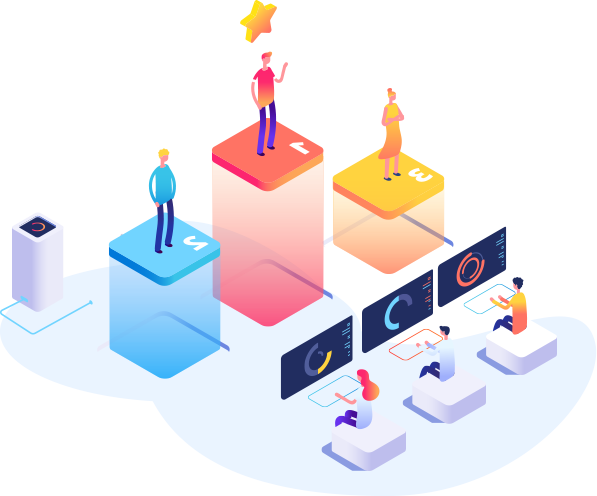 Innovation meets precision - AI in marketing
Keyworld Marketing is redefining innovation by using Artificial Intelligence to develop groundbreaking marketing strategies.
How can artificial intelligence revolutionize your digital marketing?
Our pioneering role in the use of AI technology has enabled us to create personalized customer experiences and efficient campaigns that deliver real results. This forward-thinking approach has been recognized with the 'Most Innovative Agency 2023' award from EU Business. With Keyworld Marketing on your side, you can rest assured that your marketing efforts are not only up-to-date, but also future-proof.
Welcome to KeyWorld Marketing – Your Gateway to Digital Excellence Across Europe
Unlock the full potential of your business with KeyWorld Marketing, the leading Digital Marketing Agency in Europe. Specializing in SEO, PPC, Social Media Marketing, and Content Marketing, we are committed to propelling your brand to the zenith of digital success.
Innovative SEO Services to Boost Your Online Presence
At KeyWorld Marketing, we understand the power of visibility. Our Search Engine Optimization (SEO) strategies are designed to increase your organic reach and place you at the forefront of search engine results. Dive into our bespoke SEO plans, which include keyword research, on-page optimization, link building, and advanced analytics to track your climb up the rankings.
PPC Campaigns That Deliver Results
Maximize your ROI with our expertly managed Pay-Per-Click (PPC) campaigns. We blend creativity with analytics to ensure your ads stand out. Let us harness the potential of Google Ads and other leading platforms to put your services in front of the right audience at the right time.
Social Media Marketing That Engages and Converts
Amplify your brand's voice with our Social Media Marketing solutions. We create engaging content that resonates with your target demographic across all platforms, from Facebook and Instagram to LinkedIn and Twitter. Our strategies are all about building community, enhancing engagement, and driving conversions.
Content Marketing That Tells Your Brand's Story
Content is king, and our Content Marketing experts craft compelling narratives that captivate your audience. From blog posts and articles to infographics and videos, we produce quality content designed to educate, inform, and convert your prospects into loyal customers.
Data-Driven Digital Marketing Strategies
We are a data-driven Digital Marketing Agency that believes in the power of analytics to inform strategy. Our approach is rooted in understanding your market, your competition, and your audience. With this knowledge, we tailor a digital marketing plan that aligns with your business goals and delivers measurable results.
Europe-Wide Reach, Local Expertise
Whether you're targeting local markets or aiming for a broader European audience, KeyWorld Marketing has the expertise and experience to navigate the complexities of multi-lingual and multi-regional SEO and marketing strategies.
Ready to Elevate Your Digital Footprint?
Join the roster of our successful clients and experience the transformation that a strategic digital marketing partner can bring to your business. At KeyWorld Marketing, we don't just follow digital marketing trends – we set them.
Get in touch with us today to discuss how we can support your growth and lead your business towards a future of digital excellence. Explore our website to learn more about our services, success stories, and why we are the trusted digital marketing partner for brands across Europe.
Experience the Future of Marketing with KeyWorld Marketing – Your AI-Powered Digital Marketing Maestros in Europe
Embark on a transformative journey where creativity meets cutting-edge technology at KeyWorld Marketing. As a pioneering Digital Marketing Agency with a specialized focus on Artificial Intelligence Marketing in Europe, we're at the vanguard of integrating AI into marketing strategies that redefine what businesses can achieve.
Revolutionize Your Strategy with AI-Driven SEO
Venture beyond traditional SEO with our AI-Driven SEO Services. KeyWorld Marketing harnesses the power of artificial intelligence to analyze search patterns, predict market trends, and optimize your content strategy with unparalleled precision. Our intelligent algorithms ensure your brand not only reaches but captivates your target audience, driving organic growth like never before.
PPC Campaigns Optimized by Artificial Intelligence
Imagine PPC campaigns that not only reach your audience but resonate with them on a personal level. Our AI-Optimized PPC solutions utilize machine learning to fine-tune your advertising efforts, reduce costs, and skyrocket conversion rates. From intelligent bidding to automated personalization, we leverage AI to make your ads smarter, not harder.
Engage Smarter with AI-Enhanced Social Media Marketing
Take your Social Media Marketing to new heights with our AI-enhanced strategies. By analyzing big data and audience behaviors, KeyWorld Marketing crafts personalized content that speaks directly to your customers' needs and desires. Our AI tools monitor social trends and engagement in real-time, ensuring your brand stays ahead of the conversation and deeply connected with your community.
Content Marketing Powered by AI
With our cutting-edge AI Content Marketing techniques, your brand's story will be told in a way that resonates and engages like never before. AI's ability to analyze large volumes of data and understand user intent means that every piece of content is optimized for both search engines and human readers, ensuring maximum impact and conversion.
Leverage Data with AI-Infused Marketing Analytics
KeyWorld Marketing believes in the transformative power of data, especially when augmented by AI. Our AI-Infused Marketing Analytics provide deep insights into your campaigns, customer journeys, and market dynamics, allowing for strategic decisions that are informed, timely, and effective.
European Reach with a Personalized Touch
Whether you're looking to dominate local markets or expand your digital influence across Europe, our AI-powered marketing solutions are tailored to adapt to the cultural and linguistic nuances of your audience. At KeyWorld Marketing, we're not just about reaching people; we're about understanding and engaging with them on a profound level.
Step into the Age of AI with KeyWorld Marketing
Ready to witness a revolution in your digital marketing outcomes? Partner with KeyWorld Marketing, where we harness the formidable power of AI to craft marketing campaigns that are not only innovative but irresistibly compelling.
Contact us today to explore how our AI-driven digital marketing expertise can put your business at the forefront of your industry. Discover more about our AI marketing services, success cases, and why KeyWorld Marketing is the preferred agency for forward-thinking brands across Europe.
Elevate Your Online Visibility with KeyWorld Marketing – Europe's Premier SEO Specialists
Step into the spotlight with KeyWorld Marketing, Europe's SEO authority, where we deliver unparalleled Search Engine Optimization (SEO) services tailored to your unique business needs. As dedicated SEO specialists, we empower your brand with strategies that drive results, increase rankings, and amplify your online presence.
Mastering SEO for Maximum Impact
At KeyWorld Marketing, SEO is not just a service; it's an art form we've perfected. Our SEO Services are comprehensive, encompassing meticulous keyword research, advanced on-page optimization, authoritative link-building, and cutting-edge technical SEO. We go beyond basic SEO tactics to provide holistic strategies that enhance visibility and attract your target audience effectively.
Local SEO: Dominating Your Niche Market
In the intricate web of local search, KeyWorld Marketing ensures your brand stands out. With our targeted Local SEO strategies, you can capture the attention of customers right in your backyard. We optimize your local listings, harness local search trends, and build local backlinks to position you as the go-to business in your area.
International SEO: Expanding Your Horizons
For businesses with a vision beyond borders, our International SEO expertise allows you to reach and resonate with global audiences. KeyWorld Marketing crafts multilingual SEO strategies that consider cultural nuances and regional search engine preferences, ensuring your international growth is both strategic and scalable.
E-Commerce SEO: Converting Clicks into Customers
In the competitive e-commerce landscape, visibility is the difference between success and obscurity. Our specialized E-Commerce SEO techniques optimize your online store to rank higher in search results, enhance user experience, and improve conversion rates. We focus on what matters most to online retailers—bringing more qualified traffic and increasing sales.
Content SEO: Engaging Your Audience with Quality
Content and SEO go hand-in-hand, and at KeyWorld Marketing, we excel at both. Our Content SEO strategy combines high-quality, informative content with the SEO essentials to ensure your message not only reaches but also engages and retains your audience. From evergreen pages to compelling blog posts, we create content that ranks and resonates.
Technical SEO: The Backbone of Your Online Success
Technical SEO is the foundation upon which all successful SEO strategies are built, and KeyWorld Marketing has the expertise to ensure your website's technical health is impeccable. We tackle crawl errors, site speed optimization, mobile-friendliness, and structured data to ensure search engines crawl and index your website without a hitch.
SEO Analytics: Measuring Success with Precision
Data is at the core of our SEO strategies. KeyWorld Marketing employs comprehensive SEO Analytics to track your progress, measure your success, and continually refine our tactics. With our finger on the pulse of your campaigns, we make data-driven decisions to keep you ahead of the curve.
Choose KeyWorld Marketing – Your SEO Success Partner
Whether you're looking to enhance your local stature or establish a global presence, KeyWorld Marketing is the SEO partner you need. Let's connect to discuss how our tailor-made SEO services can elevate your brand to new heights.
Discover why businesses across Europe choose KeyWorld Marketing for SEO that delivers real, tangible results. Explore our site for more on our SEO expertise, client success stories, and to schedule a consultation with our SEO specialists.